Bachelor Day 01
Meet & Greet: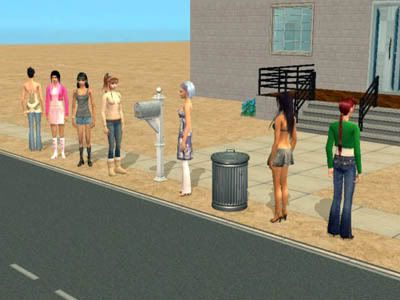 Welcome to the mansion ladies, make yourselves at home. Our bachelor is waiting in the living room with refreshments.
Nicely done Juss, bring all the ladies in with cool refreshments while you check them all out. Bravo, you learned something from last season I see.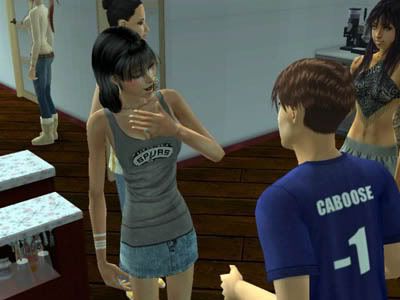 What's this? Juss goes in for an admire. Kudos, #4 Elma Munoz is loving it.
Hold on there, #5 Lara House. Too much too soon, take notes from #4 Elma.
See #5 Lara, that is how its done, subtle admiration goes much farther at a first meeting. Smooth #4 Elma, very smooth.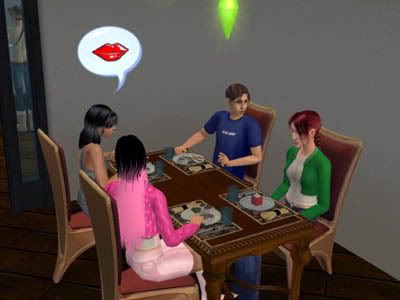 Its time for our first meal, who makes it to the table? Let's see who we have... #4 Elma Munoz, #5 Lara House and #7 Francis Foster.
Apparently someone else was watching last season as well. #1 Tiffany Stuart slips in as soon as there is a vacant seat. She must have been taking notes from Jack Indabocks.
Speaking of clever contestants, #6 Sankiro Itachi manages to pull our Bachelor's attention away from the others with a game of bowling.
Unfortunately for her, #5 Lara House got wind of it and joined in on the fun.
As luck would have it #1 Tiffany Stuart also got in on the fun.
Too much fun for #5 Lara, she never made it back in to the house. Perhaps she should watch her alcohol intake. The desert air can play havoc on a person.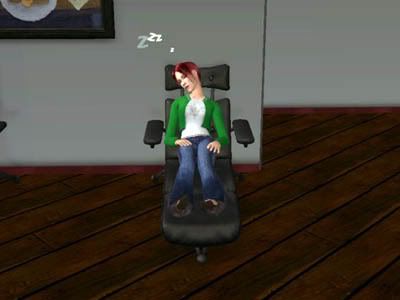 And this would explain the second empty bed upstairs. #7 Francis Foster didn't quite make it to the bedroom either. I suppose the competition is tougher on these ladies than it was on the men.
Day 02 >>