Bachelor Day 07
The Finale:
Author's note:
Please excuse the fuzziness of the pictures. My virtual memory died some where during Day 5 and things just got more and more blurred, until I eventually lowered all of the visuals to keep my sanity.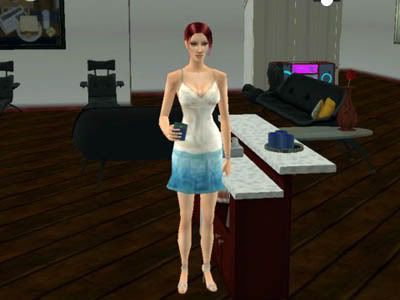 Good morning Francis, lovely dress. How are you holding up today? Your presence is required upstairs. No, third floor. Yes, its the mandatory morning flirts. Just the three and nothing more, just reject him so you can get this over with.
Francis:
I know you have to do this Juss, but back off. I don't want another fight, my pride can't take another beating.
Juss:
Sankiro, I know you are expecting the three flirts this morning, but I am breaking the rules...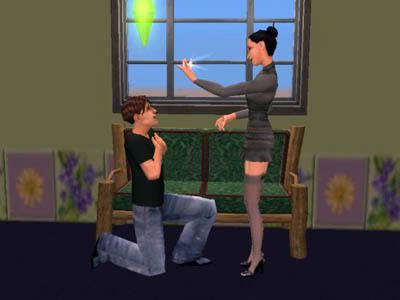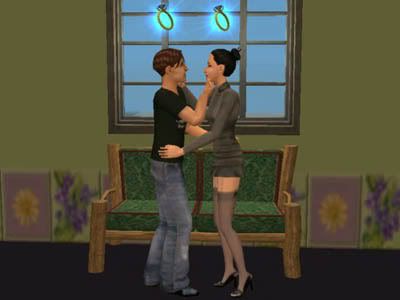 *ding*
It's noon and time once again to take a look at the relationship numbers and yes I actually wrote them down this time because I was curious.
6. 100/100
7. 66/38
He really is a nice guy. Even after the attack, he still doesn't hate Francis. What a guy!
Some wedding pictures: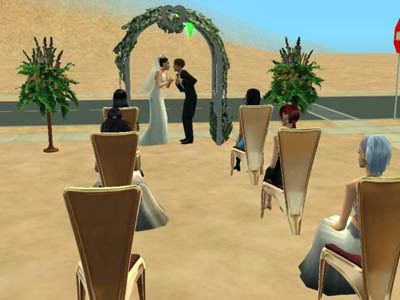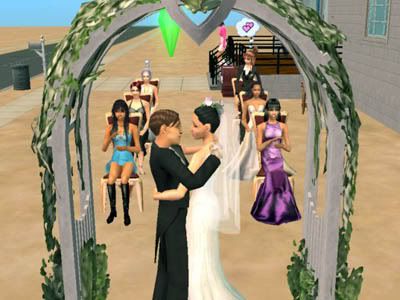 All of the past roommates came to the wedding, included on the guest list was Mary & Jack Indabocks. (I apparently forgot to change their formal wear, oops)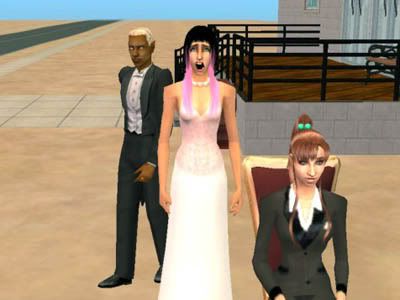 Ouch right, Lara was out of the house when it became public knowledge of Juss' love for Sankiro. What a horrible way to find out.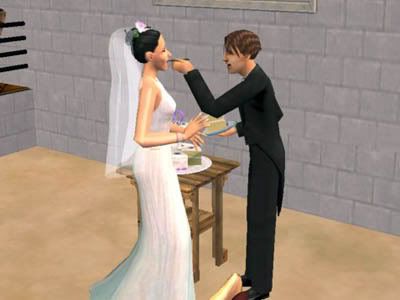 The wedding party was a huge rockin' success and it is off to the honeymoon they go.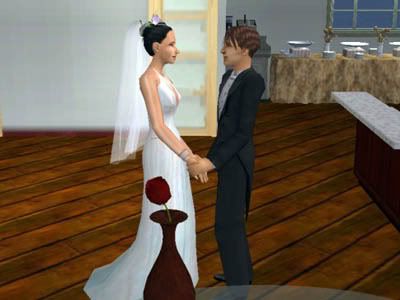 Aw, welcome back... did you guys have fun on the honeymoon? The champagne is chilled and ready.
Champagne Ceremony:
Juss:
To Sankiro, the woman who stole my heart. May I be worthy of your love and bring you nothing but happiness.
Bow Chicka Bow Wow: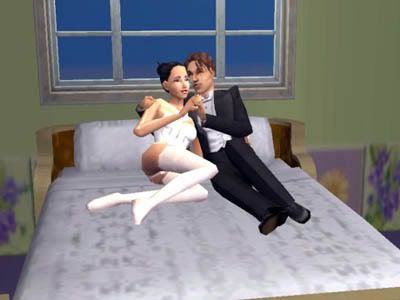 Thank you for joining us in our second and final season of the Bachelor / Bachelorette!