Day 01
Meet & Greet
The day started out strong, most hung out having a drink or two, chatting and getting to know each other.
Except of course these two. Either these two don't belong in this *reality show* or they're just *curious*.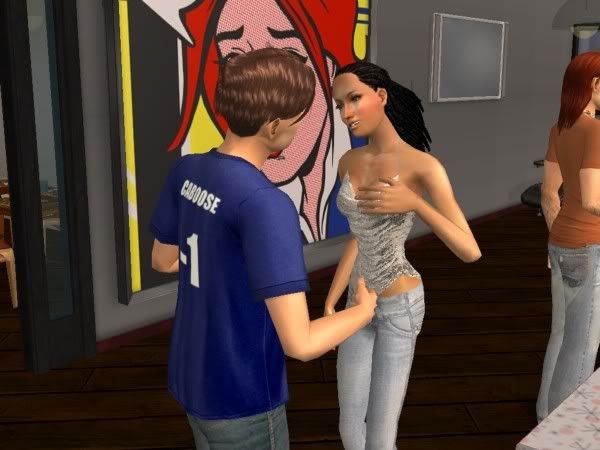 The first brave soul to make a move is #7 Juss Habinfunn, he scores points with a very well timed admire move.
Oh well, it was good while it lasted, #6 Juan Love distracts him with a pillow to the head as our Bachelorette watches helplessly.
Seeing an opening, #5 Jack Indabocks swoops in with his own well timed admire move.
Knowing she can't keep their attention for long, our Bachelorette must make a drastic and bold move.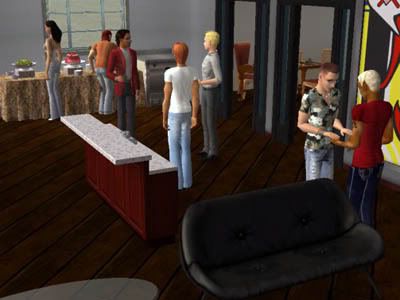 Ah, our Bachelorette knows the way to a man's heart is through his chest... er, stomach. So she opens the buffet in hopes of some quality time.
First to the table are #2 Steel Urhart, #6 Juan Love and #4 Buddy Toall. Kudos to you boys, lets hope you can make up for some lost time. You three are already behind.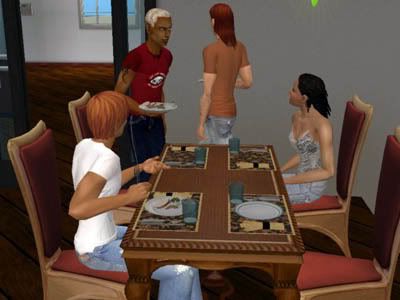 #2 Steel Urhart finishes up early having arrived at the table first. #5 Jack Indabocks again takes advantage of an opening and swoops in to take his seat.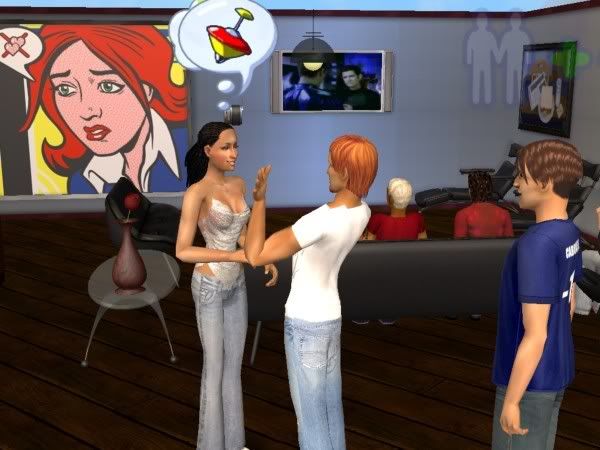 Ah, yes, she has finally made some one on one contact. #6 Juan Love seems to be our Bachelorette's flavor of the moment, she has tried to get his attention most of the evening. It's good to see she has finally succeeded.
Night comes, followed by wee hours of the morning... each member of the household was sent to bed at approximately 2 am.
Day 02 >>